Profile

Free Account
Created on 2011-04-05 11:21:14 (#715430), last updated 2011-04-06 (337 weeks ago)
5,913 comments received, 0 comments posted
419 Journal Entries, 61 Tags, 0 Memories, 1 Icon

About
| | |
| --- | --- |
| Name: | vil |
| Birthdate: | Sep 4 |
| Location: | Poland |
| | |

Mini Bio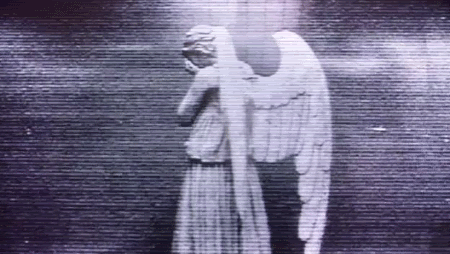 i.
I am
dark_vanessa. I must have had an accident and I woke up in 2011 (I keep forgetting to change the date).
Am I mad? In a coma? Or lost in time? Whatever's happened, it's like I've landed on a different planet. Now, maybe if I can work out the reason, I can get home.*

ii.
Following the cult of the aesthetic bliss, I do not really care how I get there. I avoid teabags and making decisions. Prefer dogs to cats and early mornings to late nights. For specific interests in music, books or tv - study the interests list below.

* Yes, I am quoting Sam Tyler.



The Nabokovian Woman Quiz

Ada Veen
Take this quiz!



Connect
80s music
,
aamir khan
,
ada or ardor
,
ambient
,
anais nin
,
andrew bird
,
art
,
ashes to ashes
,
battlestar galactica
,
bernardo bertolucci
,
bollywood
,
bones
, books containing universes,
brian eno
,
buffy the vampire slayer
,
carnivale
,
cheekbones
,
cocteau twins
,
concept albums
,
creative cooking
,
criminal minds
, dancing like it's 1981,
dave matthews band
,
david bowie
,
david sylvian
,
dead can dance
,
depeche mode
,
diaries
,
doctor who
,
dogs
, dreams that i have, european films,
feet
,
fight club
,
florence
, gardens of forking paths,
harry potter
, hopless romanticism,
house md
,
humbert humbert
,
japan (the band)
, jazz for the beginners,
jeanette winterson
,
john fowles
,
jorge luis borges
,
julio cortazar
,
kate bush
,
last.fm
,
lepidoptera
,
lie to me
,
life on mars
, literature of quality,
lo-lee-ta
,
lost
,
magical realism
,
margaret atwood
, methods of dance, methods of drinking vodka, modernism in literature,
movies
, music to be found, my first doctor, my last doctor,
narcissism
,
nine horses
,
no-man
, past present and future,
peter gabriel
,
peter murphy
,
pink floyd
,
poetry
,
porcupine tree
,
portishead
,
post-punk
, postmodernism in small doses,
pulp
,
radiohead
,
rain tree crow
,
reading
,
recoil
,
regina spektor
,
roger waters
,
russia
,
slytherin
,
socionics
,
steve jansen
,
talking heads
,
the chameleons
,
the flaming lips
,
the national
,
the smiths
,
the twilight singers
,
time travel
,
torchwood
,
tori amos
,
tuscany
,
virginia woolf
,
vladimir nabokov
,
wim wenders
,
wine
,
wings of desire
,
witold gombrowicz
,
world music
, writing in mind

People
[View Entries]

Communities
[View entries]

Feeds
[View Entries]

Subscriptions (0)

Linking
To link to this user, copy this code:
On Dreamwidth:
Elsewhere: